New Mercedes-Benz Mercedes-Benz CLA Coupes for Sale in Beaumont TX for Sale in Beaumont, TX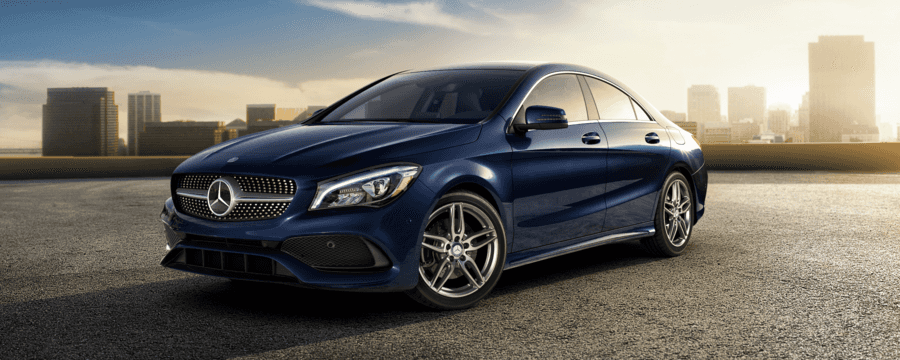 Where Can I Find Mercedes-Benz CLA Coupes for Sale Near Me?
Are you asking yourself, 'where can I find new & used Mercedes-Benz CLA Coupes for sale near me?' Mercedes-Benz of Beaumont proudly offers an exceptional selection of new, used & certified pre-owned Mercedes-Benz CLA Compact Luxury Coupes for you to browse and test drive in Beaumont, TX.
WHY SELECT THE MERCEDES-BENZ CLA?
High-end driving has advanced, and with the CLA, so too has Mercedes-Benz. Come for the polished style and luxurious interior. Stay for excellent functionality and user-friendly handling. Your hunt for the ideal luxury sedan just finished.
LIVE TO RIDE
Underneath the CLA's hood pounds the soul of a road warrior. From travelling the open road to driving to the workplace, 208-horses powered by a turbo inline 4-cylinder powertrain are ready to take you on the adventure of your life. Don't take our word for it. A life-altering test drive awaits.
WORLD OF CAR-CRAFT
There's a complete new universe of luxury driving getting ready for you inside the CLA. From the fabric to the incredible collection of luxurious innovation and extravagant advantages, the interior of the CLA defies description. Just make certain you've got a lot of time set aside for the test drive because the greatest challenge you'll be facing is when the test drive is over.
RIDE TO LIVE
Motor vehicle safety and security really matter to everybody at Mercedes-Benz, which is why our safety record is incomparable. As with all our models, the CLA is fully loaded with the most advanced safety technology on the planet. Suffice it to say, you've never ridden a vehicle more dependable than the Mercedes-Benz CLA.
Test Drive a Mercedes-Benz CLA Class Today
Stop by Mercedes-Benz of Beaumont today to test drive a new, used, or Mercedes-Benz certified pre-owned Compact Luxury Coupe in Beaumont, TX. Our team of Mercedes-Benz professionals are ready to help you find the perfect vehicle. Search our stock online, visit our showroom, or call (855) 910-9885 to learn more. We look forward to serving you soon!
Find New & Used Mercedes-Benz CLA For Sale Near Me – Beaumont TX 77701